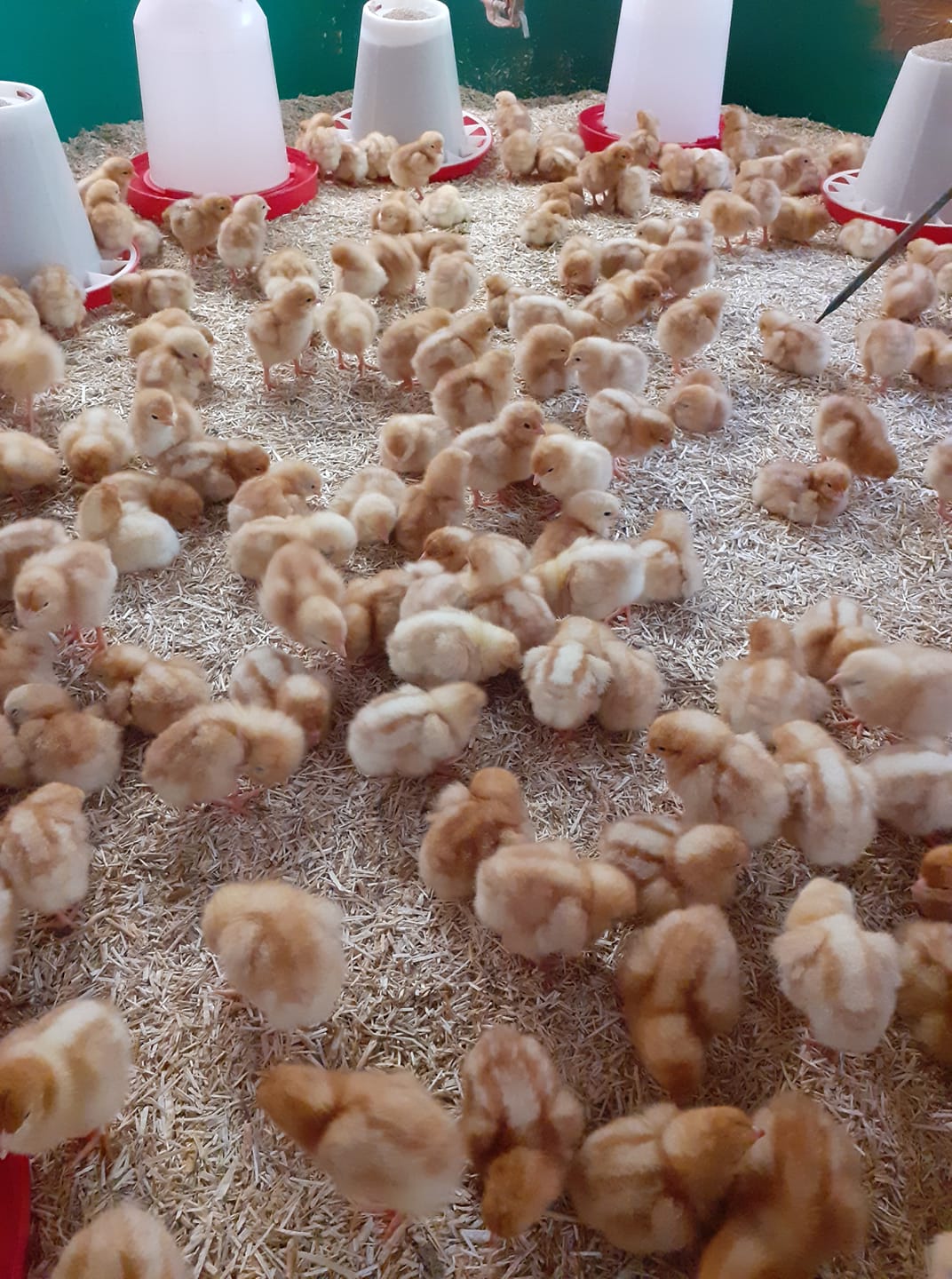 All birds sold by us are reared to high welfare standards and have full traceability. We do not purchase birds from farm clearances or livestock markets.

New Keepers - If you are new to poultry keeping we will do our best to help you set up with everything you need and offer advice on the basics of chicken keeping. Poultry Keeping Courses are recommended and available from £30 for 2 people by prior arrangement. This represents good value for money and is strongly recommended for new keepers.
Taking Your Birds Home - Don't forget to bring a clean, lidded box, crate or pet carrier if you are purchasing birds from us.
As hens are flock animals they must be kept in same species groups of two or more, for this reason we do not sell single hens.
Please ensure that you are happy with your birds before you leave the premises as we cannot take them back once they have left our farm. If you notice any problems once you get them home please get in touch as soon as possible for advice.
Poultry must have a have a minimum of a square meter per bird of outside space, free access to food and water and predator proof accommodation. It is very important when introducing new birds to an existing flock that you quarantine for two weeks, then carefully introduce under careful supervision. Hens can be extremely territorial and are known to attack or starve new flock-mates.

After Sales Service - Please telephone during our opening hours if you need any advice or have any concerns. Any basic advice is given in good faith and is based on our own experience as poultry keepers. Professional veterinary advice should always be sought in case of illness or injury.
Payment Terms - Payment will be required on collection or on order. Credit Cards and Cheques are not accepted and we do not have the facility for contactless payment. Payment can by made by cash or Debit Card, although due to our location connection to our card machine can be a little temperamental. Payment can be made to the main telephone number by PayM; all you need to do is either show us the confirmation screen or wait until we receive the confirmation text. Deposits are non refundable.
Our liability is limited to the cost of the animal, product or service purchased.



Hybrid hens are very popular with new poultry keepers and large scale egg producers alike, due to their low price, easy, friendly nature and prolific egg laying ability. They can also be guaranteed hens from chicks. The main season for selling hybrids is early Spring to late Autumn.




Hybrid hens come in a variety of plumage colours and lay different coloured eggs, including light, mid, dark or freckled brown, blue, green, and white.




All of our hybrid pullets are reared by professional hatcheries to the best possible welfare standards, are fully vaccinated and have full traceability. They are usually sold at point of lay from 16 weeks old usually up to 20 weeks old. We pride ourselves in supplying excellent quality birds at very competitive prices. Wholesale prices are sometimes available for large quantities, ie 10 plus birds if pre-ordered.




Updates on availability of new batches of 16 week old birds are posted on Facebook.
Japanese & Italian (Cortunix) Quail
Quail are profuse layers of very attractive, delicious and highly nutritious eggs.
Due to high demand advance ordering is often required when purchasing quail. Although we can usually sell small quantities at reasonably short notice, we strongly advise that you telephone first to check stock.
All quail enquiries should be made to Ian on 07798 584798. Anyone wishing to purchase quail should visit on a Saturday.

Japanese Quail Prices
Hens - £8
Cocks - £5
Youngers under 4 weeks priced at point of sale.
Wholesale prices available: price breaks at 50 and 100, advance ordering required.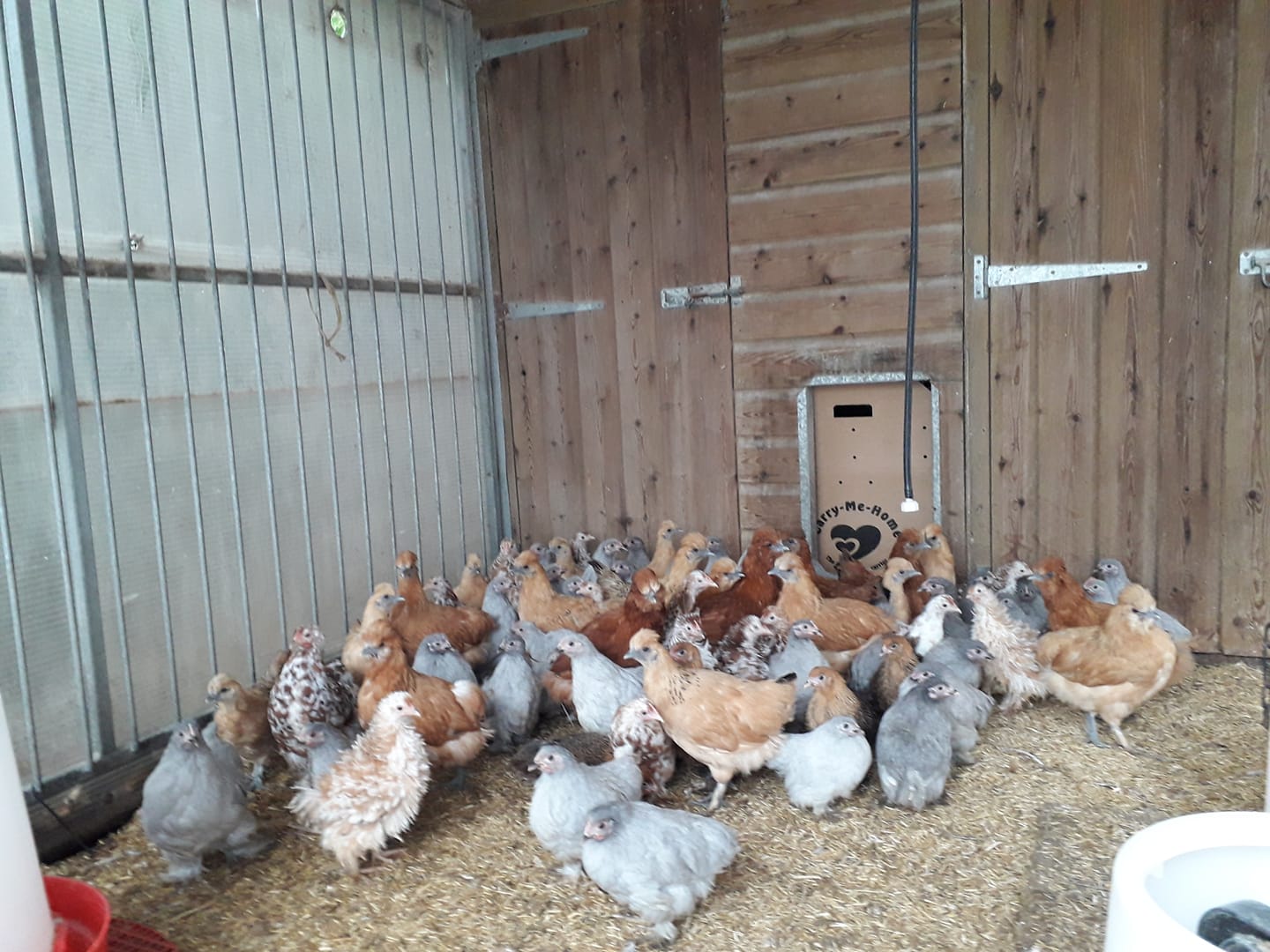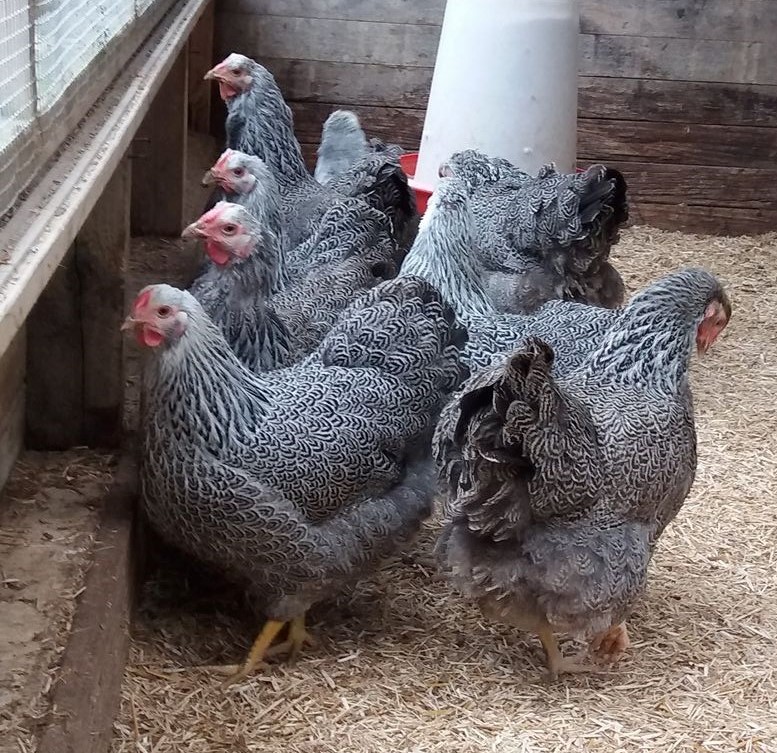 We seasonally have available bantams and large fowl either bred by us or by one or two trusted local breeders. Because pure bred birds take much longer to grow than our hybrid egg layers, they cost more to produce, hence the price difference.

Large Fowl
Our Large Fowl Wyandottes are from our show winning stock. Prices range depending on age and quality.

Bantams
Our bantams are priced depending on age and breed.

The Pekin bantams, Gold Tops and occasionally Sussex Bantams are bred locally, which the Barbu D'Anvers have been bred by our son since the age of 8.

Customers should be aware that home bred bantams and large fowl cannot be vaccinated in the same way as commercially reared hybrids.

Show Success
We are very proud of our show results with our Wyandotte Large Fowl. Unfortunately the bird flu situation has meant we have been unable to show recently.
At the Federation Poultry Show 2015 our Silver Pencilled Wyandotte pullets took 1st and 2nd, our Silver Laced Wyandotte pullet took 3rd
place and our Gold Partridge Wyandotte pullet took 2nd.
At the Federation and National Poultry Shows in 2016 our Silver Pencilled hen was
1st in her class and placed in Championship Row. Our Silver Laced pullet came 1st in her class.
At the High Peak Show 2017 we were awarded 1st and 2nd place for our Silver Laced Wyandotte in the large Laced Wyandotte pullet class, plus the rosette for best Laced Wyandotte, Male for Female (large). We took 2nd with our Gold Partridge and 3rd for our Silver Pencilled in the Partridge and Pencilled class.
At the High Peak Show in 2018 our Laced Cockerel took 1st, our Laced and Partridge hens both took 3rd.